Tuesday 08 June 2021
Points experts
MedTech's post-covid future: CPR AM's approach and convictions
Covid-19: an economic driver that is set to become structural.
The MedTech industry has played a major, central role during the Covid-19 crisis. The need for social distancing between medical professionals and patients has prompted MedTech companies to improve the way in which their devices are used. Their CEOs say that they will continue to incorporate new functionalities by stepping up and expanding technological capacities that will become permanent features. Mr Ford, who is CEO of Abbott Laboratories, believes, furthermore, that the benefits of MedTech go beyond Covid-19: "It can really reduce response times, lessen logistical problems and the challenges of physical appointments, and may ultimately reduce healthcare costs". The same claim is being made by a number of other MedTech market leaders. Geoff Martha (CEO of Medtronic) has said that the progress due to these technological developments is already apparent, and includes "the adding of advanced features to cardiac rhythm management devices, insulin pumps for diabetics and ventilators". Mike Mahoney, CEO of Boston Scientific, has for his part said that "the company has taken advantage of Covid to ramp up its investments and its digital capacities in fields such as clinical trials, client engagement, mobile solutions, medical education and remote assistance".
Diagnostic companies, which have been central to the combating of the virus, have played a key role in providing ventilators, masks and diagnostic tests, which, moreover, will stay in the spotlight for the next few quarters, or even the next few years. Indeed, as the mass global vaccination campaign is taking time, tests are likely to continue to be vital to understanding the effectiveness and durability of vaccines. Given these circumstances, testing is becoming an increasingly integral part of our daily lives, when it comes to travel protocols, medical diagnoses and pre-surgical practice, to mention just a few of its uses.
Modern society: an intrinsic driver of the MedTech market
Current demographic trends are likely to stimulate the development of medical technology. Firstly, we are seeing rapid growth in the world's population. There should be more than 10 billion of us by 2050 according to current estimates (source: UN). The population is increasing, and ageing: 100 years ago the average life expectancy was 34, and now it's 72. These two phenomena are exposing us to new medical conditions. The ageing of the population goes hand in hand with an increase in chronic diseases, for example.
Urbanisation is another contributing factor. A more sedentary lifestyle, poor eating habits and pollution should lead to a rise in the prevalence of these conditions. According to the WHO, chronic diseases account for 63% of deaths worldwide and affect a third of the French population, with an increase in cases of nearly 17% in the next 10 years.
The global trend is also undoubtedly towards emerging countries becoming more middle class and rich countries becoming relatively less middle class. Europe, which in 2009 accounted for a third of the world's middle class population, should only account for 14% by 2030, whereas the figure will be 66% for Asia, after its time spent as the workshop of the world. This middle class in the emerging countries aspires to better healthcare. China included telemedicine in its health insurance system in 2019, for example, encouraging the adoption of such services.
MedTech's historical drivers
More generally speaking, the medical technology sector is focused on research and development. By devoting 8% of its revenue to R&D, in other words more than three times the MSCI World's global average, the MedTech sector is creating ideal conditions for high profit margins and strong growth.
Mergers and acquisitions are also a structural driver for the sector, which allow it to adapt very quickly to new fields, new technologies and new needs. Big companies are choosing to extend their product ranges by buying up small innovative companies, which on their side do not have a large enough marketing capacity to compete with leading players and effectively sell their own products.
Mergers and acquisitions slowed in 2020 due to the pandemic, but the market is expecting agreements to tick up again in 2021 (John Babbitt, EY's MedTech leader for the Americas). The €26 billion of deals racked up during the third quarter of 2020, far exceeding the €2 billion totalled during the first quarter of the same year, are already evidence of this trend. Companies are armed with a record financial fire power of around $500 billion. Companies' returns should improve as acquisitions resume and the pandemic's impact lessens.
Looking beyond 2021, the flow of innovations is not drying up, in fact quite the opposite. Machine Learning and Artificial Intelligence are providing better forecasts, far ahead of the development of diseases, to ensure better prevention. The current research, which includes digitalisation, miniaturisation, remote consultations and liquid biopsies (looking for tumour RNA and DNA in blood samples), is quite simply staggering, the advances to be expected from it are spectacular and the outlook is very exciting. The future of medicine is being shaped in MedTech laboratories, and will be far removed from the past...
Read the full document below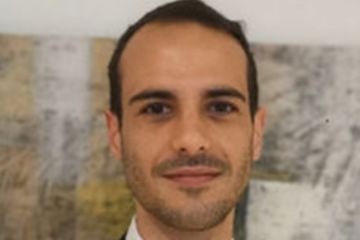 Thomas Chavet
Investment Specialist